Pennsylvania's AT Act Program: TechOWL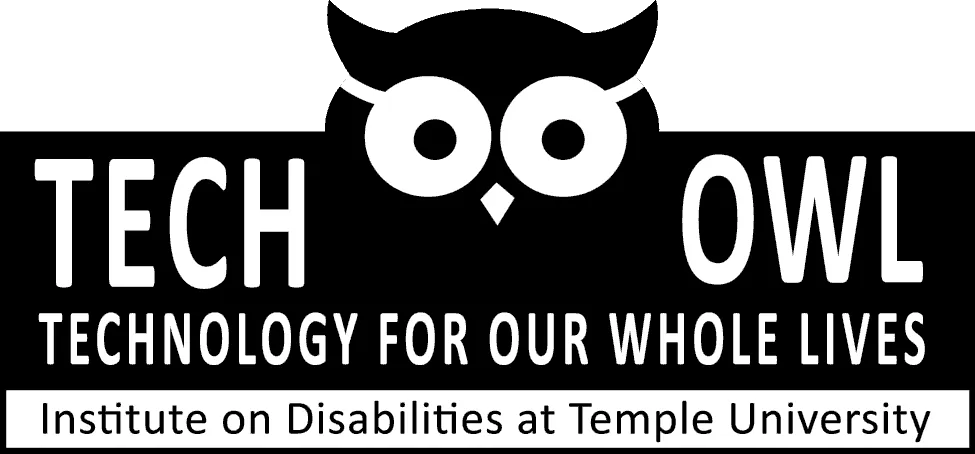 TechOWL PA is Pennsylvania's Assistive Technology Act (AT Act) program. The AT Act of 2004 specifies the statewide activities required of programs receiving funds under Section 4 of the AT Act. These include four "state level" activities designed to help people with disabilities, their families, service providers and others access and acquire assistive technology devices:
Device Demonstration
Device Lending
State Financing
Device Reuse
Augmentative and Alternative Communication
AAC is any form of communication other than spoken/oral language. People with disability may have complex communication needs. There are many disabilities that may affect a person's ability to communicate.
AAC Community, maintained by TechOWL, is a website for and about people who communicate without speaking.
Visit AAC Community
Explore AAC Community
A website for and about people who communicate without speaking
Request appointment
AAC Alternative Communication Help
Request an appt to meet by video or phone
Emergency communication
Emergency Communication
AAC vocabulary and communication for emergencies - aids, tips, and more