Guided by the belief that the power and beauty of the arts benefits and lifts us all, the Institute's Media Arts & Culture unit develops new arts initiatives and works collaboratively with university and community-based arts organizations and practitioners to create innovative, fully accessible cultural programming. The work includes oral history, archival preservation, documentary, exhibition and public performance.
Rhythm Bath Tickets
Rhythm Bath
Sept. 17 - 24: An immersive and inclusive dance installation by Susan Marshall and Mimi Lien. Produced by the Institute on Disabilities and Studio Susan Marshall.
Media Arts and Culture Projects
Rhythm Bath
Renowned choreographer Susan Marshall and Tony Award-winning set designer Mimi Lien combine forces to create Rhythm Bath, an immersive and inclusive dance installation. Rhythm Bath blends performance, meditation, and wonder, inviting you to sense the dance happening around you. Come and go as you like—explore the accessible, transporting space of shifting fabric, light, sound, and movement.
Rhythm Bath was developed in conversation and collaboration with neurodiverse individuals and communities, and produced by the Institute on Disabilities and Studio Susan Marshall.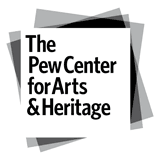 Support for Rhythm Bath has been provided to the Institute on Disabilities by The Pew Center for Arts & Heritage.
File/Life: We Remember Stories of Pennhurst
Over nearly eight decades, more than 10,000 people lived at the Pennhurst State School and Hospital. Their lives contain its history. Who are they? What do their stories have to say to us today?
File/Life is a community-led exploration of the Pennhurst archives. Seven archivists (all people with disabilities and/or family members) share stories from the archives that made them listen, feel, imagine, and remember. In doing so, they ask the question: Can a file ever contain a life?
File/Life invites visitors to read and interact with archival material, listen to audio and watch video. Content is ASL interpreted, audio described, captioned, and available in Braille and though QR codes. Some video content is accessed through headphones. Headphones are regularly sanitized and disposable headphone covers are available.
On view at the Russell Senate Office Building in Washington, DC, July 24-27, 2023.
File/Life Details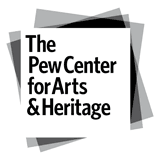 File/Life has been supported by The Pew Center for Arts & Heritage.
Band Aids Don't Fix Bullet Holes
A compilation of works about gun violence by members of the Youth Advisory Council.
Band Aids Don't Fix Bullet Holes web and PDF versions
We Will Talk About These Days
We Will Talk About These Days is collection of interviews about living with disability while navigating a pandemic.
Interviewees include an ASL interpreter charged with communicating health and safety information to the Deaf community; an artist with Down Syndrome unable to work in her studio; a young woman hoping to leave an institution for a new life in the community; an essential worker weighing the risk and rewards of his work; and immigrants in search of better lives for their children with disabilities. The stories they tell contrast systemic inequities with moments of hope—even joy.
Punch Light
Punch Light is a virtual performance project that highlights minute-long original works created by local artists with disabilities and their creative collaborators. Performers include Dawn States; Erin McNulty and Lee Ann Etzold; Michael Mclendon and Bethlehem the Vocussionist; and Shawn Aleong and Tenara Calem. All respond to the theme of resilience.
Smart Caption Glasses
Smart Caption Glasses allow people who are Deaf or experience hearing loss to view captions at any performance, from any seat in the theater, using Open Access Smart Capture technology. The Institute is collaborating with People's Light theater in Chester County, Pennsylvania and the National Theatre of Great Britain, on a project that will bring this technology, developed by the National Theatre and Professor Andrew Lambourne, to the United States. The Smart Caption Glasses display a synchronized transcript of the play's dialogue and sound from the production directly onto the lenses of the smart glasses (manufactured by Epson).
Discovering the Selinsgrove Center
A discovery project to illuminate the complex history of institutionalization through the personal experience of those who live it.
Many institutional residents do not communicate in a traditional method and their voices often go unheard. Artists may be uniquely positioned to gather and interpret their stories. Working with a group of multidisciplinary artists and historians, the Institute developed an arts-based methodology and artist residency program. During the year-long project, pilot residencies were established on the grounds of Selinsgrove Center in central Pennsylvania, home to more than 220 people with intellectual disabilities. Participating artists included oral historian Nicki Pombier Berger, public historian Donna Graves, dancer KC Chun-Manning, and documentary photographer Ruddy Roye.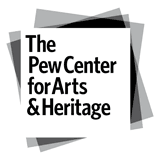 Funded by The Pew Center for Arts & Heritage.
A Fierce Kind of Love
A Fierce Kind of Love, a play written by Suli Holum, is a collage of stories of Pennsylvania's Intellectual Disability Rights Movement. A Fierce Kind of Love uses word, movement and song to examine this remarkable and largely untold history and to celebrate the struggle, activism and fierce love that fuels the desire for dignity.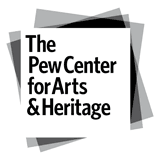 Directed by David Bradley. Performed by a mixed-ability cast. Major funding for A Fierce Kind of Love was provided by The Pew Center for Arts & Heritage.
Here. Stories from the Selinsgrove Center and KenCrest Services
Here. Stories from the Selinsgrove Center and KenCrest Services introduces 19 people with intellectual disabilities who live and work in segregated settings in Pennsylvania. The settings are a state center and a sheltered workshop. These settings are unknown to many but are a real and often divisive part of our history. Here. provides insight into the lives of these Pennsylvanians through "narrators," 18 interviewers who visited the Selinsgrove Center and KenCrest Services in the spring of 2015.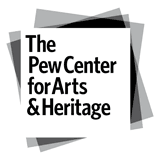 Photographs by JJ Tiziou. Major funding was provided by The Pew Center for Arts & Heritage.
Hear or Read the HERE. stories
Visionary Voices: Interviews
Interviews with the leaders of Pennsylvania's Intellectual Disability Rights Movement.
A collection of stories from advocates, self-advocates and family members who took great risks to ensure the safety and freedom of people with disabilities in Pennsylvania. From the Right to Education, to the closing of institutions and the move toward self-determination, Pennsylvania has paved the way for national policies that have led to widespread reform.
Browse Visionary Voices Interviews
Visionary Voices: Archives
Preservation of personal papers collections significant to Pennsylvania's Intellectual Disability Rights Movement. In collaboration with Temple University Urban Archives, the Institute is engaged in the collection and preservation of personal papers collections that enhance our understanding of Pennsylvania's Intellectual Disability Rights Movement.
The Urban Archives is currently home to the personal papers collections of parent-advocates Dennis Haggerty, Leona Fialkowski, Eleanor Elkin and Audrey Coccia.