Everyone has a right to nutritious, culturally appropriate, and delicious food. The food we eat not only impacts our health, but it is also intimately related to our culture and histories. We focus on supporting grassroots efforts to create accessible and sustainable food systems for individual and community wellbeing.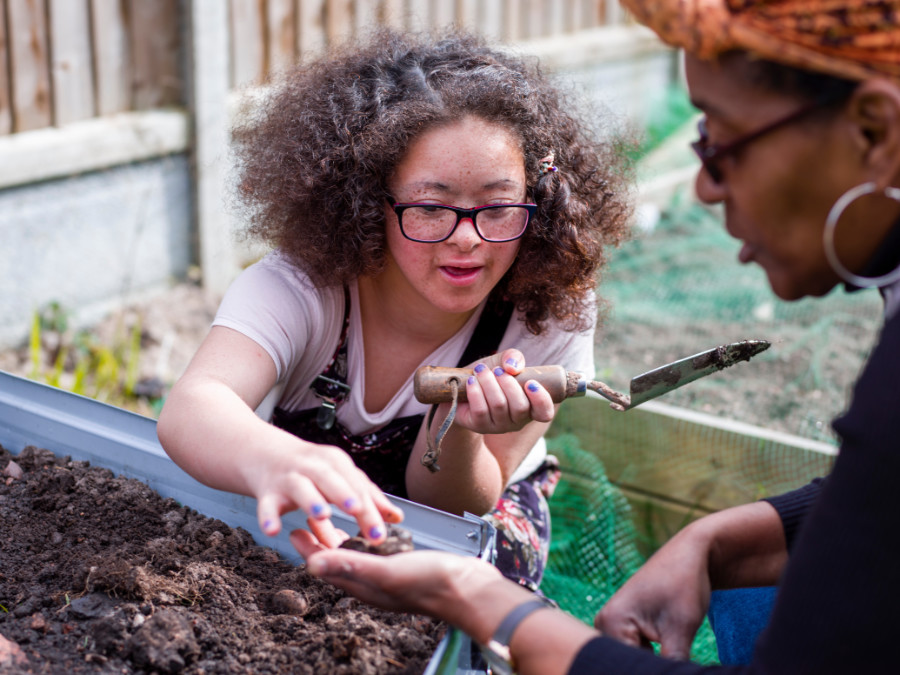 Food Activism is Disability Justice
At the Institute on Disabilities, we support existing movements for a more just and equitable food system by supporting access and inclusion of people with disabilities. Our work combines the disability justice, food justice, and food sovereignty frameworks to ensure the benefits and risks of our food system are equitably distributed for people with disabilities.
Food Sovereignty
"Food Sovereignty is the right of peoples to healthy and culturally appropriate food produced through ecologically sound and sustainable methods, and their right to define their own food and agriculture systems." - Via Campesina
Food sovereignty is the idea that communities should have control over their own food systems, including the ability to grow and access healthy, culturally appropriate food. Food sovereignty is a grassroots movement that is led by and for the very communities in which they serve.
Food Justice
"Food justice is a holistic and structural view of the food system that sees healthy food as a human right and addresses structural barriers to that right." (FoodPrint)
Where Does Disability Justice fit in?
While these concepts may seem unrelated at first glance, the movement goals of food sovereignty and disability justice are one and the same. Food sovereignty cannot take place within a built environment that imposes the same inequities as our current system. A food system that is truly sovereign must be designed with the needs and preferences of all members of the community in mind, including those with disabilities or other diverse needs. Through collaborations with community organizations and self-advocates, our goal is to find solutions to the disabling effects of our current food system within grassroots models of change.