Learn the Early Intervention system and become an informed, active part of your child's team.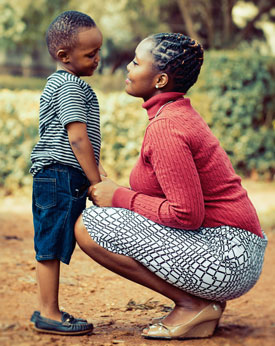 About Families First
Families First is a free empowerment training on the basics of early intervention in the Philadelphia school system.
All families receiving early intervention services in Philadelphia are welcome.
Families First was developed and is taught by parents of children in Early Intervention, in partnership with nationally recognized professionals.
Spring 2022 Sessions
CANCELED: Potty Training
May 17 from 10 - 11 a.m.
Presented by: Icylee Basketbill, Pa Family Network
 
How Can I Engage in Therapeutic Play with my Child?
May 25 from 1 - 2 p.m.
Presented by: Kathryn Snyder, Parent to Child and Therapy Associates
Please complete the form below to register. After registering, you will receive the link to the Zoom session. Retain this link for your records. A reminder email will be sent a few days prior to each event.
Register for Therapeutic Play session
Parents who attended Families First told us –
"I discovered the importance of developing a vision and goals for my child."
"The whole class was enlightening and motivated me tremendously."
"Families First is a group of parents that talk to you like they are in your family."
Families First offers you–
Direction on how to be an effective member of the Early Intervention Team.
A chance to meet other families with children who receive services.
Information to help you be confident as an equal member in your child's Individual Education Plan (IEP) or Family Services Plan (IFSP).
Families First is sponsored by:
The Philadelphia Interagency Coordinating Council (PICC)
Conducted by: The Institute on Disabilities at Temple University, College of Education.