File/Life: We Remember Stories of Pennhurst
File/Life in Washington, DC
File/Life: We Remember Stories of Pennhurst will travel to our nation's capital.
Dates: July 25, 26, and 27, 2023.
Location: The Russell Rotunda, The Russell Senate Office Building, 2 Constitution Ave. NE, Washington, DC 20002.
Time: Open to the public from 8:30 a.m. to 5 p.m. each day.
Our community archivists and collaborating artists will be on site on Thursday, July 27, to answer your questions about the making of File/Life. They will be available at 10 a.m., 12 p.m, 2 p.m, and 4 p.m. An ASL interpreter will be available throughout the day.
Meet the Community Archivists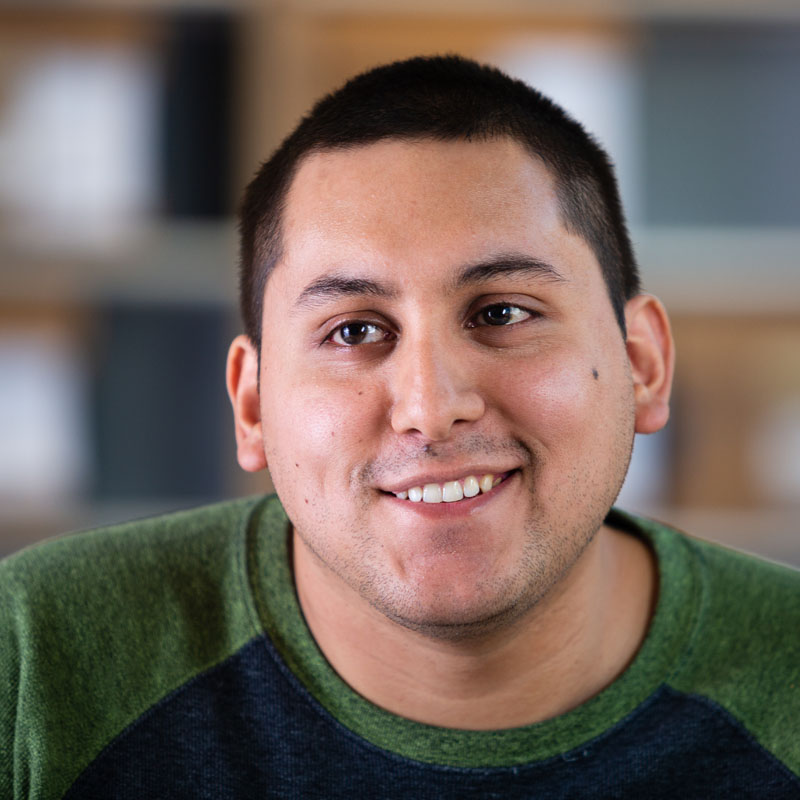 Jonathan Atiencia
Jonathan was in the Temple Student Government Parliament as a representative for the Disability Resources and Services. He works as a coach/mentor for young adults with intellectual disability and autism, so that they can have an authentic college experience in the Leadership & Career Studies Program at Temple University Institute on Disabilities College of Education & Human Development. Jonathan is a Disability Activist and a Commissioner for the Mayor's Office for People with Disabilities at City Hall Philadelphia. He currently attends Delaware County Community College after transitioning from Temple University, majoring in Liberal Arts.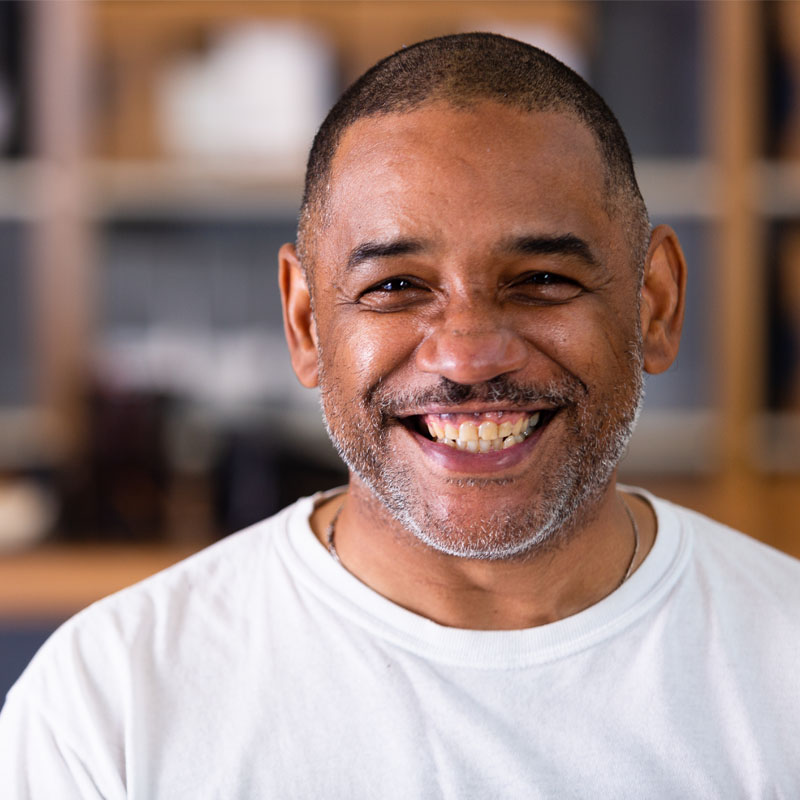 Harold Gordon
Harold Gordon was born and raised in Philadelphia. He is a graduate of Germantown High School where he played on the basketball team and later earned his high school diploma. He's worked in many fields including food service, maintenance, and retail. He was proud to work with his fellow archivists on the File/Life project and enjoyed sharing his story with them. Harold likes to live independently and enjoys his freedom. He likes playing video games, watching movies, and loves football (especially the Eagles). He currently lives in Philadelphia with his wife Linda.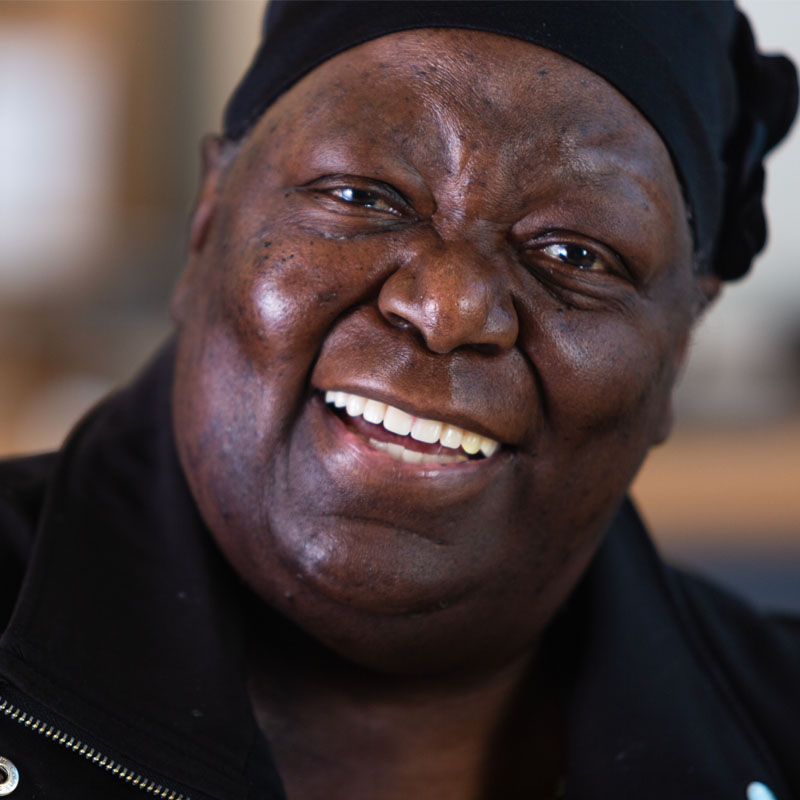 Ramona Griffiths
Ramona Griffiths is the proud mother and grandmother to three adult children, six grandchildren, and her great nephew, who she is raising as her son. Ramona has been a caregiver her entire life, starting with a litter of stray kittens beneath her childhood porch in Akron, Ohio. Earlier in her career, Ramona worked in the Philadelphia Department of Corrections, where she met Henry, the love of her life. She currently works with Vision for Equality, where she helps families of children with disabilities connect to resources and understand their rights. She has a deep faith, and gives thanks to God for bringing William's file to her. Getting to know William, spending time with his file, being a witness to his life and a vessel for his voice, is something that has given Ramona a sense of honor and purpose in a time of her own recent illness. She loves to tell William's story, and the opportunity to express some of who he is, and how he has spoken to her, gives her a feeling of being maybe able to help heal some of the things that may have happened to him.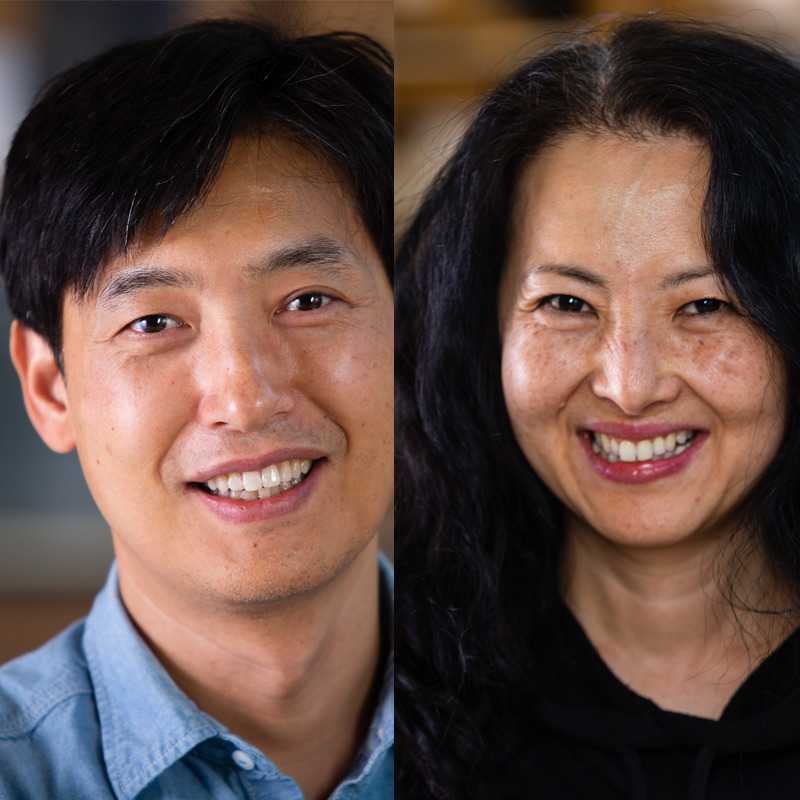 Cecilia and Jacob Lee
Cecilia and Jacob Lee are proud parents of two amazing children, Isabelle and Alex. Thanks to their son, Alex, who was born in 2007 with Down syndrome, they were thrown into the world of disability overnight. They had no idea that they would be on an incredible journey doing advocacy work and having loads of fun while doing that. When they first met, Cecilia was working as a performance photographer and Jacob was working as a stage actor. Now they are thoroughly enjoying just being full-time parents to their teenage kids and part-time artists creating whatever they can to share their son's story in the most entertaining way possible. Cecilia's biggest passion is doing portraits of people with disabilities and Jacob's biggest passion is to convince their daughter, Isabelle, to become a filmmaker so he can be an extra in one of her films.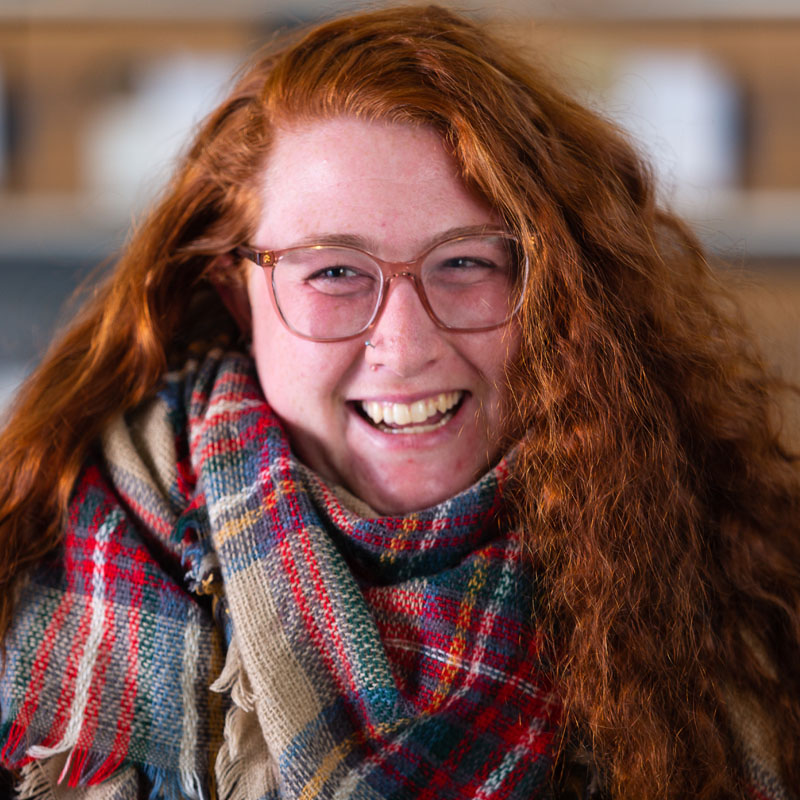 Danielle Moore
Danielle is an activist and fiber artist living outside of Philadelphia. Her interest in Pennhurst began at a young age, when she joined her mother at a protest against the haunted attraction. Danielle has a Master of Public Policy (MPP) from Temple University and spent time concentrated on disability policy, history, and rights, as well as education policy. She got into embroidery as a COVID-19 hobby in 2020 and has been a big fan of the medium ever since. Outside of File/Life, Danielle works for the PA Office of Attorney General and is an avid runner and swimmer.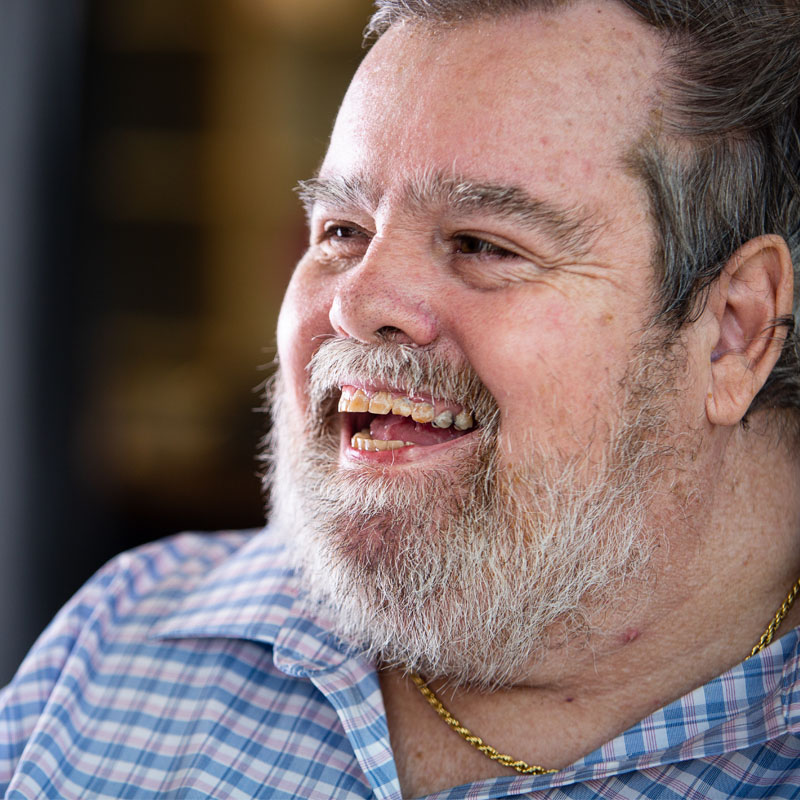 Frank Orr
Frank Orr was born in Philadelphia. He is considered by all to be a good person who likes to have fun. Frank enjoys eating out in restaurants and watching the Dallas Cowboys (he is their biggest fan). Frank likes going to concerts and enjoys all kinds of music, especially pop music. Frank worked for the City of Philadelphia, Department of Behavioral Health and disability Services for 21 years. He is now retired and lives in Philadelphia with his fiancé, Margie.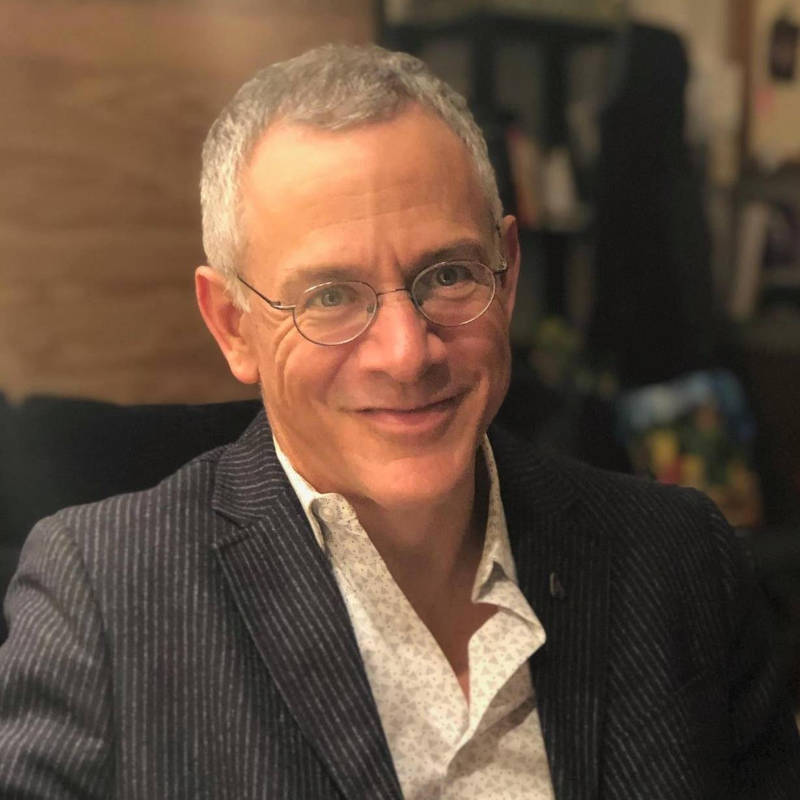 David Bradley
David Bradley's work as an artist includes directing theater and leading numerous multi-disciplinary civic-themed collaborations and arts education projects. He's worked with the Institute on Disabilities for more than a decade, including directing the award-winning play A Fierce Kind of Love, is a long-time company member at People's Light and created the education programs at World Cafe Live, where he is a board member. David is also a chaplain at Cooper University Hospital and Children's Hospital of Philadelphia.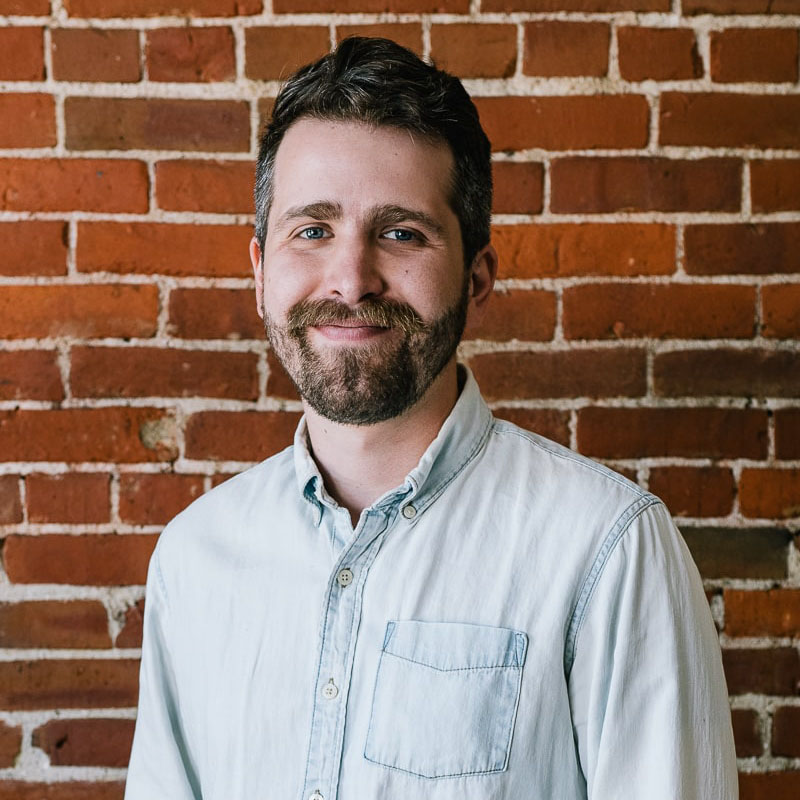 Alex Catanese
Alex Catanese is a graphic designer currently working as a Principal at Each + Every, a design and development studio working across print, digital, and environmental design in Kent, Ohio. He collaborates with clients and the design team on brands, design research, UX/UI design, public arts, exhibitions and experience design, and art direction. He has taught at the School of Visual Communication Design at Kent State University, the Department of Communication and Visual Arts at Grove City College, and has lead creative design workshops with college and high school students. His design work has been recognized by the International Society of Typographic Designers. He studied Visual Communication Design at Kent State University, graduating with a BFA in 2014 and MFA in 2017.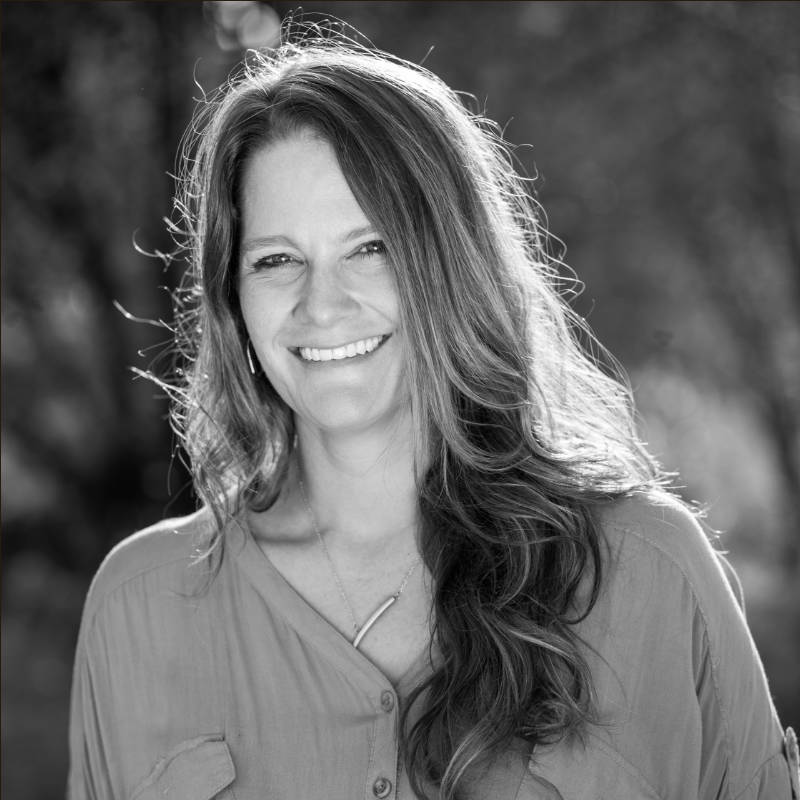 Nicki Pombier
Nicki Pombier is an oral historian, writer and educator, and a parent to a child with IDD. Her work in oral history engages disability, arts and social change, with a particular focus on how to collaborate across ability. She teaches in the Oral History Master of Arts program at Columbia University and in the College of Performing Arts at The New School University, where she won the 2021 Distinguished University Teaching Award.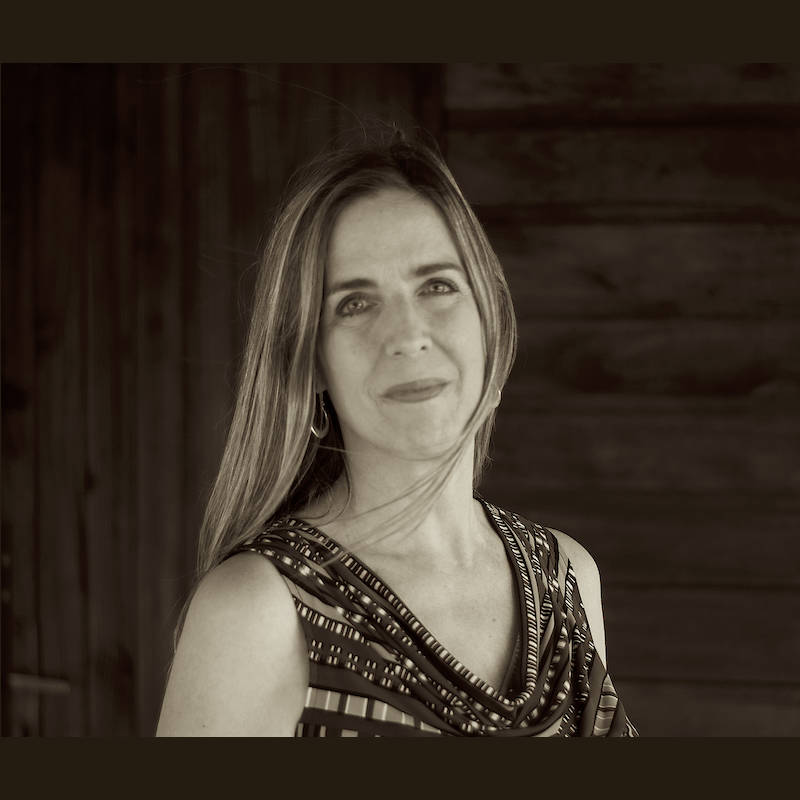 María Teresa Rodríguez
María Teresa Rodríguez is a Media Artist whose work often explores the intersection between family, memory, history and identity. It has been a thrill and an honor for her to co-create with the FILE/LIFE team. Her award-winning films include Cuban American Gothic, which premiered on the PBS series The Latino Experience in 2021, the Sundance, ITVS and LPB and funded Niños de la Memoria/Children of Memory; Mirror Dance/La Danza del Espejo (Independent Lens, PBS); Becoming American for the series Unnatural Causes produced by California Newsreel/Vital Pictures (PBS) and From Here to There/De Aquí a Allá (Winner, International Film Festival of Uruguay). María has taught workshops and facilitated community media projects with older adults, high school youth and Mexican migrant workers through her decades long affiliation with Scribe Video Center. She is a Sundance Documentary Fellow, and the recipient of numerous grants and fellowships including a 2012 Fulbright Fellowship, a Pew Fellowship in the Arts, and a Transformation Award from the Leeway Foundation, which recognizes the work of women artists engaged in social change. María has taught at The University of the Arts, Swarthmore College, Universidad del Valle (Cali, Colombia) and the University of Montevideo, Uruguay.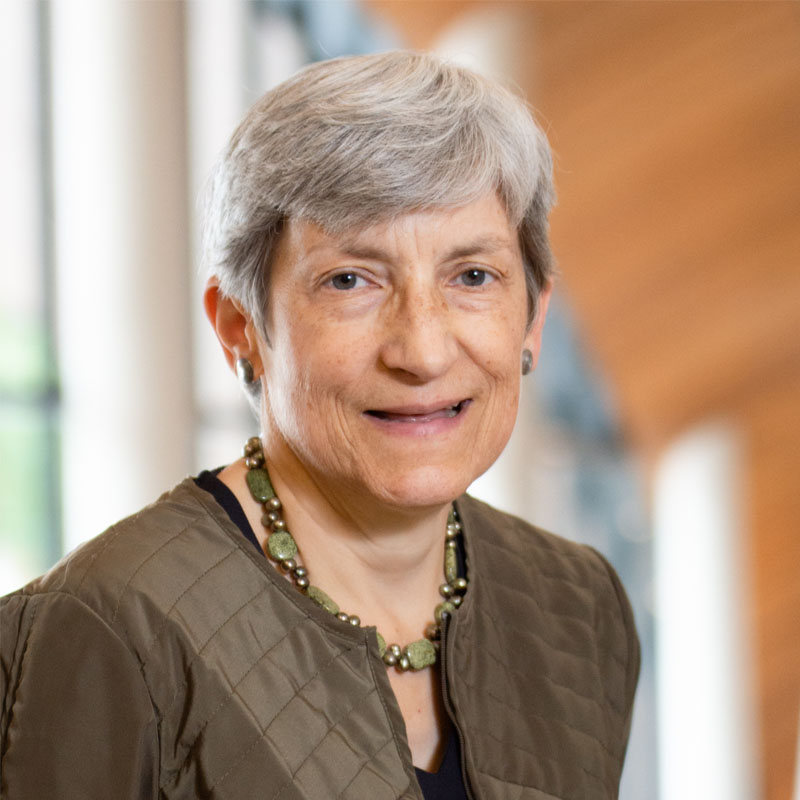 Margery N. Sly
Margery N. Sly is Director of Special Collections at Temple University Libraries, Philadelphia, PA. Temple has an over 50-year history of documenting social justice and activist and alternative movements in their Urban Archives, Contemporary Culture Collection, and Philadelphia Jewish Archives. A graduate of Dickinson College with BA in History and German Literature, Margery holds a master of arts in history and a master of science in library science with an archival administration emphasis from Case Western Reserve University. Margery has been a professional archivist for over 40 years and is a Certified Archivist and a Fellow of the Society of America Archivists.