Thank you for giving to the Institute on Disabilities at Temple University, College of Education and Human Development. Gifts are made through Temple University's Giving website.
Instructions
Enter Gift Amount
Enter the amount of your gift in the "Gift Amount" text box on Temple University's Giving page.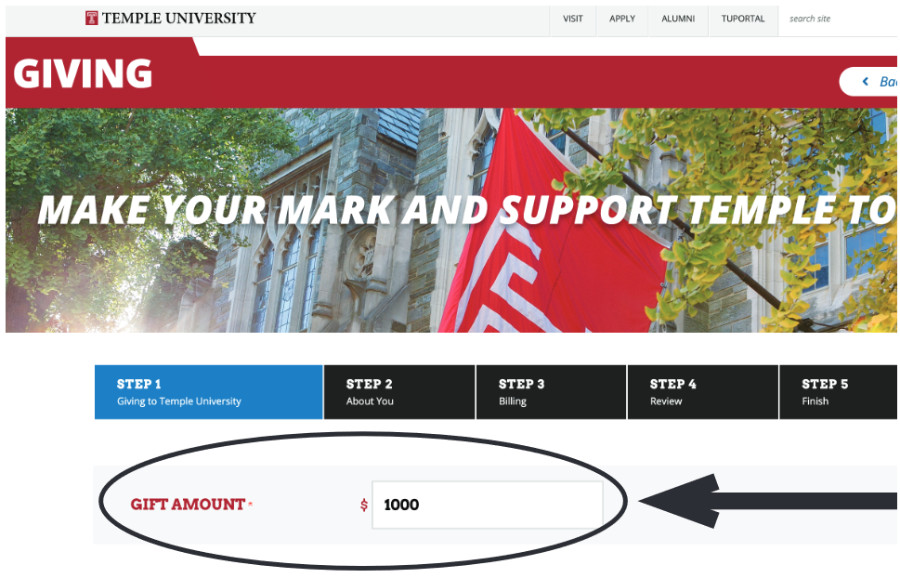 Select Your Payment Option
Choose from One-Time Gift, Scheduled Payments, or Perpetual Gift.
Select Your Gift Designation
If your Gift Amount does not appear in the Amount column, enter it again.
Then enter 100% in the Percentage column.
In the Other field below the Total, specify:
"Institute on Disabilities"
To give to a specific Institute program, include its name after "Institute on Disabilities" in the Other field. 
Example: Institute on Disabilities/ACES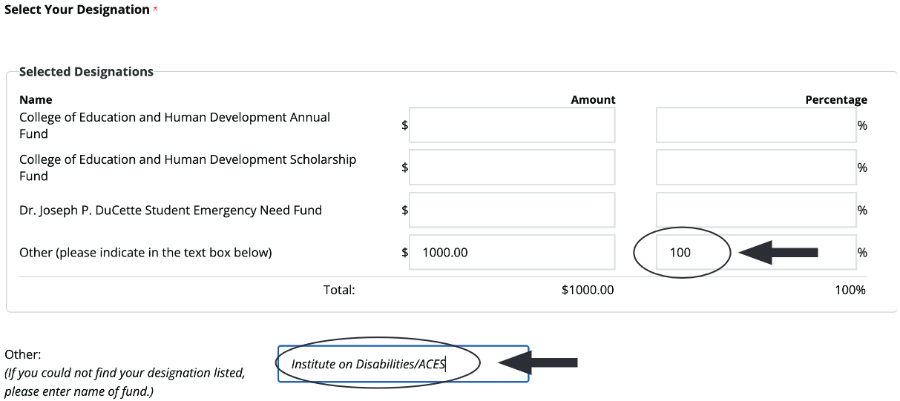 Complete the Form
You'll complete your form by following the remaining steps on the Giving page.