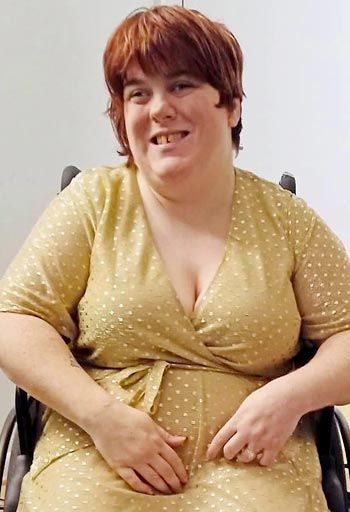 What are some of the things you enjoy about directing your own services and supports?
I enjoy having the ability to directly choose an attendant I trust. It is important to me to be able to work out a schedule that works for me on a day to day or week to week basis without interference or scheduling constraints from an agency.
Tell us about a time when you and your support service professional (SSP) tried something new in your community. Where did you go? What did you do? What did you like about this activity? How did your SSP support you in this new adventure?
I enjoyed being able to go to the Boardwalk in Atlantic City. My SSP helped me to get on the train safely, use the restroom, and get food and other items from shops that were too small and crowded for me to fully access.
Directing my own care allowed me to take a spontaneous weekend trip because I could simply talk to my SSP and work our hours on my own.
Is there anything you think is hard or challenging about directing your own services and supports? Tell us about a time that you faced a challenge with your support staff and how you worked through this challenge.
Directing my own services allows me to have a productive career and a vibrant social life. There are very few constraints on my freedom of movement. Directing my own services helps me to maintain An equal level of autonomy and agency with my able bodied peers.
Directing my own services and supports is important to me because...
It is challenging when you have to let someone go. I had a family member work for me and things didn't work out, so I had to find someone else.
Want to share your story? Learn how.
About the Project
This project is supported by a grant from the Pennsylvania Developmental Disabilities Council; in part by grant 2001PASCDD-02, from the U.S. Administration for Community Living, Department of Health and Human Services, Washington, D.C. 20201. Grantees undertaking projects with government sponsorship are encouraged to express freely their findings and conclusions. Points of view or opinions do not, therefore, necessarily represent official ACL policy.
For more information about PDS
Contact us at pdss@temple.edu.