An Interactive Virtual Symposium on Person-Centered Services
Wednesday, November 10, 2021 | 9:00 a.m. - 3:00 p.m. on Zoom.
Optional 8:30 a.m. coffee and virtual networking session for all attendees.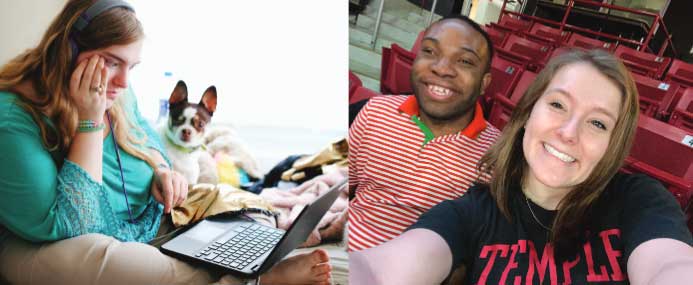 Highlights
Remarks by: Kristin Ahrens, Deputy Secretary, Office of Developmental Programs
Keynote Speaker: DJ Savarese, Co-Chair, Alliance for Citizen Directed Supports
Who should attend
People with disabilities who direct their own services and supports
People interested in learning more about self-direction options in Pennsylvania Common Law and Managing Employers in Pennsylvania using Palco or an Agency with Choice
Why attend
Network with others who self-direct
Learn from self-advocates and others with lived experience in self-direction
This project is supported by a grant from the Pennsylvania Developmental Disabilities Council; in part by grant #2001PASCDD-02, from the U.S. Administration for Community Living, Department of Health and Human Services, Washington, D.C. 20201. Grantees undertaking projects with government sponsorship are encouraged to express freely their findings and conclusions. Points of view or opinions do not, therefore, necessarily represent official ACL policy.