Lydia XZ Brown, Policy Counsel for the Privacy & Data Project at the Center for Democracy & Technology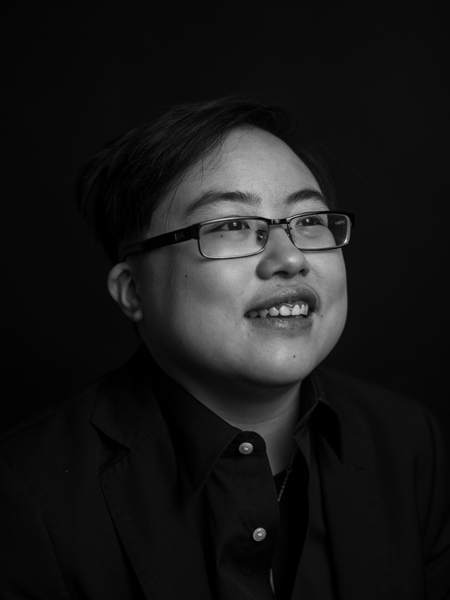 Lydia XZ Brown is an advocate, educator, and attorney committed to disability justice, abolition, and intersectional liberation work. Their work focuses on addressing state and interpersonal violence targeting disabled people living at the intersections of race, class, gender, sexuality, faith, language, and nation. Currently, Lydia is Policy Counsel for the Privacy & Data Project at the Center for Democracy & Technology, where they work on algorithmic fairness and discrimination affecting disabled people, as well as Director of Policy, Advocacy, and External Affairs at the Autistic Women & Nonbinary Network, where they work on issues at the nexus of neurodiversity, disability, and gender.
They are also founder and director of the Fund for Community Reparations for Autistic People of Color's Interdependence, Survival, and Empowerment, and lead editor of All the Weight of Our Dreams: On Living Racialized Autism along with Morénike Giwa Onaiwu and E. Ashkenazy. Lydia is adjunct lecturer and core faculty in the Disability Studies Program at Georgetown University, and adjunct professorial lecturer in American Studies at the Department of Critical Race, Gender, and Culture Studies at American University.
They currently serve as commissioner on the American Bar Association's Commission on Disability Rights, chairperson of the ABA Civil Rights & Social Justice Section's Disability Rights Committee, board member of the Disability Rights Bar Association, and representative for the Disability Justice Committee to the National Lawyers Guild's National Executive Committee. They also serve on the board of directors of the Alliance for Citizen Directed Supports, and on advisory boards for organizations including the Transgender Law Center, The Kelsey, Borealis Philanthropy, the Lurie Institute for Disability Policy, the Nonbinary and Intersex Recognition Project, and the Vera Institute for Justice. Previously, Lydia was a Justice Catalyst Fellow at the Bazelon Center for Mental Health Law, as well as chairperson of the Massachusetts Developmental Disabilities Council.