How I Created My Everyday Life
Decide & Plan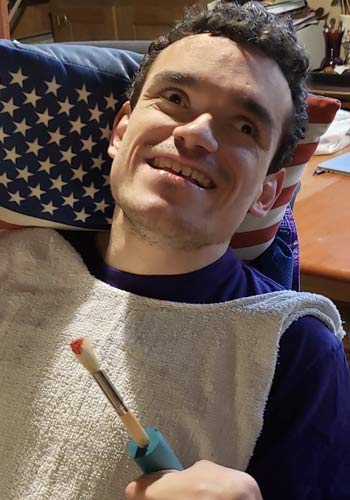 Evaluate your choices for service delivery, and determine Participant Directed Services is your decision. Ask your family and friends to help you - it's a BIG decision.
Inform your Supports Coordinator & request a team meeting to develop your plan.
Inform your Supports Coordinator if you would like to request a Supports Broker or Supports Brokerage to assist you. This service is available to anyone who uses Participant Directed Services. I choose Values Into Action Supports Brokerage to help me.
Invite & Select
Invite anyone you want to assist you to develop your plan to make sure your voice is heard.
Select a Financial Management Service from choice of Agency With Choice (AWC, varies by County) or Vendor Fiscal Employer Agent (VF/EA, Palco). You can review the options prior to the meeting so you are making an informed decision, and your Supports Coordinator will review them too. I chose Palco.
Tips
Ask your Supports Coordinator to send the referral as soon as possible. If you selected a Supports Broker or Supports Brokerage, they can assist you with this step.
If you want or need more help, you can choose a Surrogate to act as the Managing or Common Law Employer.
But with the right tools & help from a Supports Broker, you can do this!
I use a Surrogate, but I am considering becoming the Common Law Employer since the Office of Developmental Programs (ODP) approved a process for Supports Brokers to communicate on my behalf with Palco. Thanks ODP!
Recruit
Develop a plan to recruit staff. Your Supports Broker can assist. Post job flyers everywhere!
Review resumes, decide who you want to interview, and schedule interviews. Ask your Supports Broker to help you!
Select Your Staff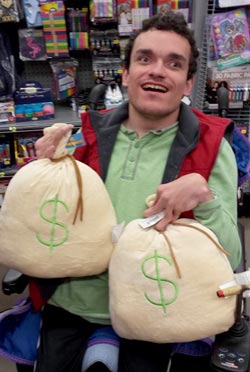 Select the qualified Support Service Professionals (SSPs) who you think are a good "fit" for your needs and make an offer.
Decide how much you want to pay them by reviewing the Wage & Benefits Range table provided by the Office of Developmental Programs (ODP).
When you find good staff you want to keep them, so make sure you pay them what they're worth!
Refer the SSP to the AWC to complete the hiring process or complete the Enrollment Packet for VF/EA and submit to Palco. Again, your Supports Broker can assist you!
Training
Develop a training plan for your SSPs based on your needs. Be creative! Your Supports Broker can assist!
Create a schedule for your SSPs based on YOUR needs! You can have a standard schedule, or you can be flexible - the choice is yours!
Teach your SSPs how to document & submit timesheets, and make sure it is done! I use Google Docs on my computer so all the notes are in one place, my Supports Broker helped me design the system.
Gather Allies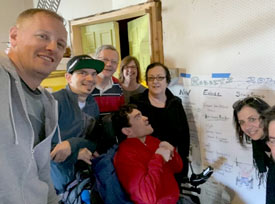 My Supports Broker helped me to develop a "Circle of Support". These are people I know who will help me manage my life.
Ask your friends, family, and co-workers to join your "Circle"!
Increase Your Knowledge
Sign up for newsletters & list serves. Read everything you can. My Support Service Professionals & Supports Broker help me find things. Knowledge is Power!
Know your rights.
Challenge things that don't make sense to you.
Attend workshops, conferences, classes, and trainings.
Keep Increasing Your Knowledge!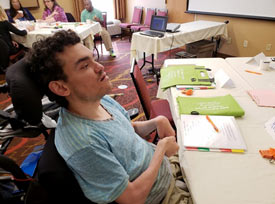 Become a member of the organizations that support Self Direction, and get involved!
Get Connected
Connect to groups on social media, they share TONS of good information.
Speak Up!
Speak up, however you can & whenever you can. Use technology to assist you if you have communication challenges. I use several different platforms & apps on my phone, computer, and tablet.
VOTE! It's the most powerful way to Speak UP!
Explore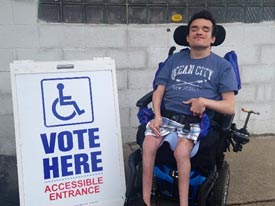 It's hard to know what you want to do if you don't know what's available, so it's important to get out and EXPLORE the world!
Visit new places and see if you enjoy being there.
Try new things - don't let anyone tell you that you're not ready! If they do, prove them wrong!
VOTE! Your voice is important, and our legislators need to hear from us about things that are important to us.
Take Charge!
#SpeakUp. Always remember - YOU are in charge of your life & responsible for your decisions!
Use your "Circle of Support", Supports Broker, and other allies to help you if needed.
Contribute
Tip - Consider becoming a Google Local Guide.
When you're out exploring the world, rate the places you visit so Google Maps can share your opinion on things like customer satisfaction & accessibility.
This is a great way to become a contributing member of your community. I do this & LOVE it!
Keep Exploring
Grow your social network. This is easy once you start exploring the world, you never know who you will meet.
Join a group, check out local art exhibits, and search for Meet Ups in your community. If you can't find one you like, start one!
Find your purpose. We all have one!
Participate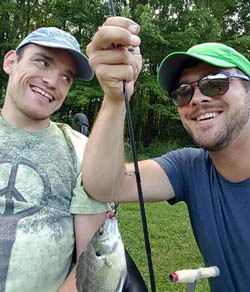 The best part of self direction, you do what YOU want when YOU want!
I use Google Calendar to help me plan, and so my SSPs know what I need to do and where I need to go.
Things I do regularly with support from my SSPs
Check email & social media - several times daily
Work for Self Advocates United as One as a Power Coach - varies but usually a few days a month
Volunteer in my community - as much as possible
Weekly food shopping & errands for my household
Wellness Clinic visit for pain management
More Things I Do
Paint! I'm an artist, and it's very relaxing. I hired an SSP who also is an artist, he's a great fit!
Serve on several committees & boards
View & participate in webinars & classes
Visit local library - I love to read!
Share Your Story!
Share my story with anyone who will listen by presenting at conferences, posting on social media, interviews, etc.
Using Participant Directed Supports, I have become a valued member of my community. It's a great feeling!
Celebrate!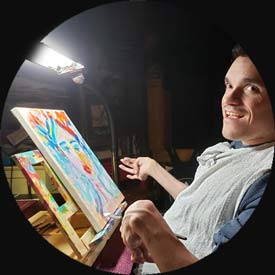 Find time for fun. A good work-life balance is important!
Be proud of your accomplishments!
Always look for new challenges & conquer them!
Thank everyone who helps you & PAY IT FORWARD!
Keep Going!
When you're done celebrating, keep rolling forward & forge your path in life!
"The purpose of life is not to be happy. It is to be useful, to be honorable, to be compassionate, to have it make some difference that you have lived and lived well."
~Ralph Waldo Emerson~
Robert Zotynia, SAU1 Power Coach, Artist, Change Maker
Find me on Facebook, Twitter, & LinkedIn
Want to share your story? Learn how.
About the Project
This project is supported by a grant from the Pennsylvania Developmental Disabilities Council; in part by grant 2001PASCDD-02, from the U.S. Administration for Community Living, Department of Health and Human Services, Washington, D.C. 20201. Grantees undertaking projects with government sponsorship are encouraged to express freely their findings and conclusions. Points of view or opinions do not, therefore, necessarily represent official ACL policy.
For more information about PDS
Contact us at pdss@temple.edu.