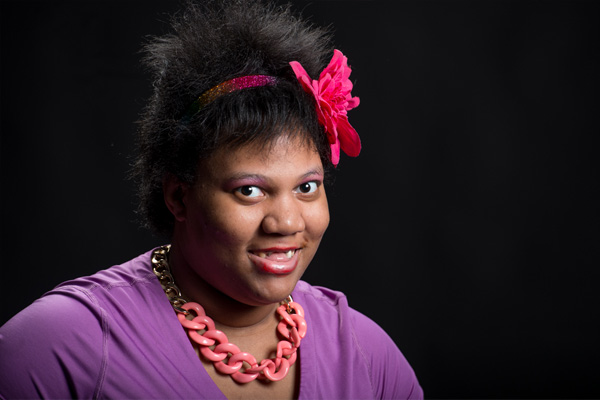 Recorded at Selinsgrove Center April 2015.
About Shantell
Shantell has lived at Selinsgrove Center for 2 years.
Interview Highlights
LIVES LIVED APART interview with Shantell recorded April 11, 2015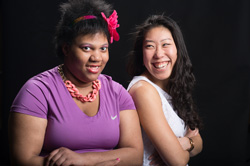 Kathy: Hi, my name is Kathy and I'm here today with Shantell. We're here at Selinsgrove Center for the Lives Lived Apart project on April 11th, 2015. So, Shantell, we're just here to talk a little bit about you, about how lives been here for you at Selinsgrove and just asking you a few questions today. OK? Alright, so let's get started. Shantell, can you tell me a little bit about where you're from?
Shantell: Strasburg.
Kathy: Strasburg? Strasburg, Pennsylvania? Is that where you're from?
Shantell: Mm-hm.
Kathy: And before Strasburg where is... where else were you from? Did you come to Selinsgrove recently?
Shantell:
Kathy: OK. Let's see.
Shantell: Borther. [I] had troubles on my brother.
Kathy: So that was before you came here?
Shantell: Mm-hm.
Kathy: And do you like it here?
Shantell: It's a change but I want to leave.
Kathy: OK. Why's that?
Shantell: College.
Kathy: Yeah, college that sounds like a good plan. Where are you thinking for college?
Shantell: East Strausburg.
Kathy: Yeah. What would you like to study if you went to college?
Shantell:
Kathy: Mm-hm. So you had shown me a book before, remember, when we had first met in the multi-purpose room with your jello, your jello and your baking. Is that stuff that you like to make? Oh thanks, no thank you.
Staff: (talking)
Kathy: Do you know where Tasty Cakes are from? That brand? Philadelphia. Yeah, that's where they started. When I moved there I didn't know that and then the very first thing someone gave me was a Tasty Cake and I had it and now I'm addicted. They're pretty good, aren't they? You had said earlier, at lunch, that you also wanted to travel one day, right? Do you remember where you told me you wanted to travel to?
Shantell: Honk-Kong and China
Kathy: Yeah. Yeah, those are all really cool places to go and you had said that you wanted to learn about the culture, right?
Shantell: Hong-Kong...
Kathy: Yeah. When did you know that you were interested in Chinese culture and Japanese culture?