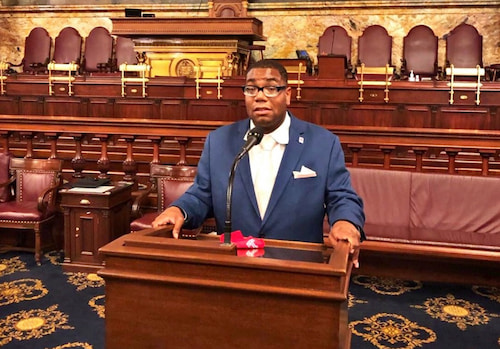 Shawn Aleong, a part of several programs here at the Institute on Disabilities at Temple University, College of Education and Human Development, was appointed to the President's Committee for People with Intellectual Disabilities.
In a March 11, 2022 statement from the White House, Shawn was among 20 people appointed to "serve as a federal advisor to the President and the Secretary of Health and Human Services on matters relating to persons with intellectual disabilities."
When he was contacted about the appointment last week, Shawn simply said: "This is amazing!"
Shawn began his relationship with the Institute as a student in our post-secondary certificate program for young adults with intellectual and developmental disabilities. After completing the program, he was accepted into the Legal Studies program at Temple's Fox School of Business.
"I hope to use my voice to make an impact on our democracy, so that people with intellectual and developmental disabilities can live out their dreams."
Shawn has already used his voice. The photo shown here was taken when he testified at the Pennsylvania Capitol during hearings for The Disability Inclusive Education Act, now currently on the docket.
In addition to his work across the university, including the Senior Advisor to Temple Student Government, he serves on the Institute's Advisory Committee. He has also worked on several Institute projects as a researcher and trainer.