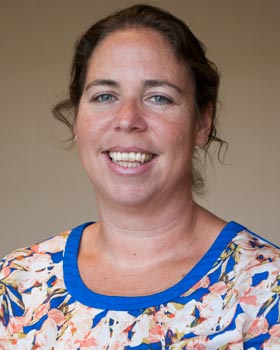 Sally Gould-Taylor, PhD has been named Executive Director of the Institute on Disabilities at Temple University, College of Education and Human Development, effective January 1, 2021, after serving as Interim Executive Director since March 2020. She has also been appointed as a faculty member in the College of Education and Human Development as Research Associate Professor in the Department of Teaching and Learning.
During the past 10 months, Dr. Gould-Taylor worked closely with the Dean and Deputy Dean of the College of Education and Human Development at Temple University to ensure a seamless transition.
Sally successfully guided the Institute through the COVID-19 crisis and subsequent quarantine, where all work—programs, events, in-person interactions—had to be re-envisioned. Just keeping things at status quo was challenging enough, but Sally led the Institute to a remarkable period of growth, helping staff to secure more than 1.8 million dollars in new grant funding. "It's been a challenge, but the college and the Institute staff have been tremendously supportive," Sally said.
Sally holds a PhD in Urban Education with a focus on Anthropology of Education. Her work builds from community driven Participatory Action Research in diverse fields of human services, disability and education. Additionally, she has taught at Temple University for more than 10 years.
During her time at the Institute, Sally has developed and led a wide range of projects designed to authentically include people with disabilities as partners and co-researchers. Recent projects ranging from research, to evaluation, to community-based trainings include: Project PLAAY-Inclusive, which aims to deconstruct racism and ableism in the school-to-prison pipeline; Transition Discoveries, a five-year qualitative project which helped inform a new, youth-driven, definition of secondary transition success; and a mixed methods Comprehensive Statewide Needs Assessment evaluation project for the PA Office of Vocational Rehabilitation that aims to understand the state of employment supports for people with disabilities across the commonwealth.
Gregory Anderson, PhD, Dean of the College of Education and Human Development says that Sally's work is helping to "pave the way forward for the College to 'practice what we preach' in the areas of human development that dovetail with the fine work of our faculty who are preparing future teachers, educational leaders, counselors and clinicians."
"I am looking forward to continuing to work with the Institute's dedicated staff, and our University and community partners, to sustain and expand the work we have accomplished over the past four decades," Sally said. "With the support of the College of Education and Human Development, the Institute will build on our shared vision where all people are respected and lead self-determined lives."